Call with Veterans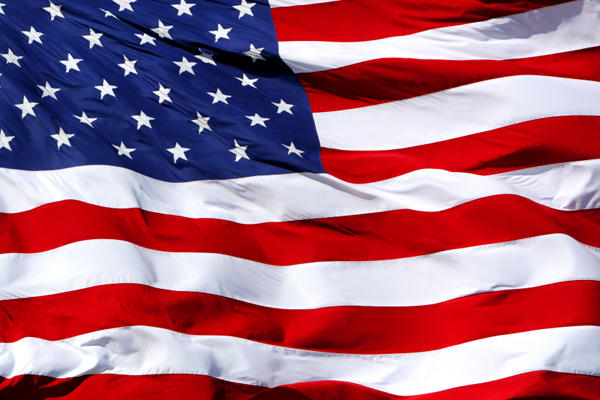 This week I had a very productive call with Concerned Veterans for America, an organization of veterans and their families who advocate for the freedoms and liberties they fought for. The weight of the coronavirus pandemic has hit the access to healthcare and pocketbooks of all Americans, especially our nation's warriors. By working with groups like Concerned Veterans for America, I have been fighting to ensure our healthcare system is adaptive and prepared to treat all veterans and their families, even in the middle of a global pandemic. Our country stands free and safe from harm from the service of our armed forces, and we must ensure that our veterans have access to the resources necessary to have a good life after their commitment to our nation. I have been a very active member in sponsoring and pushing veteran-related legislation in Congress, and by working with groups such as Concerned Veterans, I am looking forward to ensure our country is prepared to uphold our promises made, no matter the global condition.
Honoring Clarkdale Police Officer Carlos Godina
On August 3rd, I had the great honor to recognize Clarkdale Police Officer Carlos Godina's heroism in the line of duty. In February, Officer Godina responded to a medical call but found a much more dangerous scene. Acting with firm composure and placing his life before those of others, Mr. Godina cared for a family in distress and saved a life. This week, I was honored to present Officer Godina, alongside his family, with a Congressional Recognition. His selflessness and sacrifice displayed the best characteristics of our nation's law enforcement and should remind all Americans of the safety and prosperity we enjoy in our communities on the back of the service provided by police officers like Officer Godina.
Oversight and Government Reform Committee Hearing
My Democratic colleagues have used the majority to time and time again beat the climate change drum. Well, it was Groundhog Day in Washington D.C. this week, as the House Oversight and Reform Committee held yet another hearing on "The Devastating Health Impacts of Climate Change." Unfortunately, Bill Murray was not the star of the show this time. Democrats claim to be the party of combating climate change and looking to the future, yet they deny the benefits of different applications like nuclear energy. In my discussion with Mr. Michael Shellenberger, founder of Environmental Progress, we discussed how nuclear energy is cleaner, more reliable, more efficient, and provides more long-term stable jobs than most supposedly green projects.
You can watch my conversation with Mr. Shellenberger here.
Preparing for the School Year
I remain committed to fighting for the option for an in-person fall school semester for our children. Nothing can make up for the combination of academic, mental, and social skills children develop in the classroom. Per Governor Ducey's Executive Order, in-person instructions were delayed until August 17th, however, schools can reopen earlier through distanced learning. While we work towards ensuring our children return to the classroom, we must also prepare for a scenario where children begin the school year learning from home, either through an online curriculum or parent-led schooling.
Recently, the Arizona Department of Health Services (ADHS) released a set of benchmarks to inform the decision to return to the classroom and whether this can be done by August 17th. Tracking our progress towards these benchmarks can be done on the ADHS dashboard.
Putting together a contingency plan for the fall semester should schools not reopen is important. Several tools exist out there to prepare parents for having their children learning from home. The nonprofit Great Schools prepared an informational page linking several resources for both students and their parents. Several of the school districts in Western Arizona have also prepared resources for at-home learning, such as Prescott Unified School District or Buckeye Elementary School District. I highly encourage you to see if your children's school district provides resources or take advantage of these sites. If your child relies on school-provided food for meals during the day, AZ Health Zone has a resource guide for the closest location to you serving free grab and go meals.
If you are a teacher or school district employee looking for training to adapt to the potential of teaching students virtually from home, I encourage you to utilize the following service. On August 6th, Governor Ducey, the Arizona Department of Education, Helios Education Foundation, and Arizona State University announced the launch of a Virtual Teacher Training Institute. This training is provided at no cost for schools or teachers. More information can be found here.

COVID-19
Click here for information from the CDC on how to protect yourself and others.
Click here for information from the CDC on what to do if you are sick.
The Center for Disease Control and Prevention released new resources and tools to support opening schools.

Gosar and Trump Work to Provide Relief for American People
These bold actions by President Trump are already being called "unconstitutional." This is a comical claim, especially when the very same people claiming these efforts are unconstitutional didn't say anything about how unconstitutional the Obama-Napolitano DHS DACA memo was. I have been leading the effort for a payroll tax suspension in the House and support President Trump's constitutional efforts to provide relief to the American people.
I continue to fight for additional relief as necessary. The government imposed shutdown and social distancing guidelines have often empowered large international corporations like Walmart and Amazon while crushing many AZ-04 businesses, families, and individuals. It is the responsibility of the government to make whole the citizens and their businesses negatively impacted. As the House, Senate, and President Trump propose solutions and negotiate an additional relief package, I have continued to fight for the many requests from the district including but not limited to: suspension of all payroll taxes, suspension of taxes on tips, diverting foreign aid back to American taxpayers, local relief, empowering parents with the option to send their kids to school or receive equivalent education funding, additions to the Paycheck Protection Program, infrastructure funding, tax deductions for PPE, repeal of the exemption from antitrust laws for the business of health insurance, and to ensure resources are not allocated to illegal aliens or wealthy companies looking to exploit this crisis. I will continue to fight for necessary relief.
Eviction Resources
The Wuhan Coronavirus continues to unfairly burden hardworking Americans. Many have lost their jobs and are struggling to pay essential bills, such as rent and housing. On July 16th, Governor Ducey issued an Executive Order which extends an original order to allow tenants to qualify for a delay in enforcement of eviction actions under certain circumstances. If you are facing financial issues as a result of COVID-19, find here a checklist to see if you qualify for pandemic-related eviction relief. Other resources for rental payment assistance can be found here.

In these unprecedented times, there are several Arizona and Federal resources available to assist your family. However, as many people in America are looking for assistance, many of these government agencies have been overwhelmed with inquires, slowing their response time. If you are seeking assistance and not receiving timely responses, please do not hesitate to contact my district or Washington D.C. offices. My staff of dedicated caseworkers are here to help.
Washington D.C. (202) 225-2315
Gold Canyon (480) 882-2697
Prescott (928) 445-1683