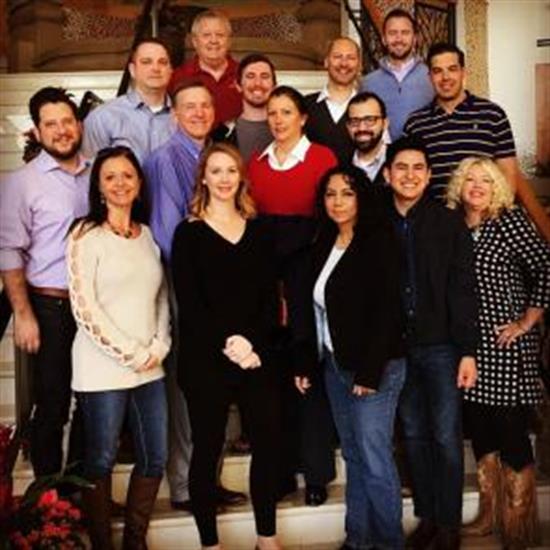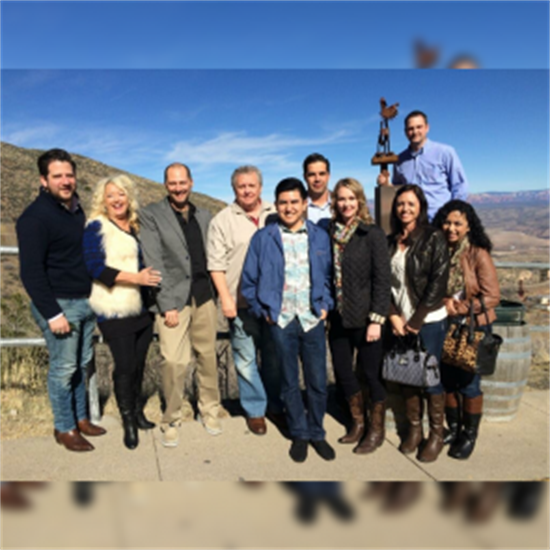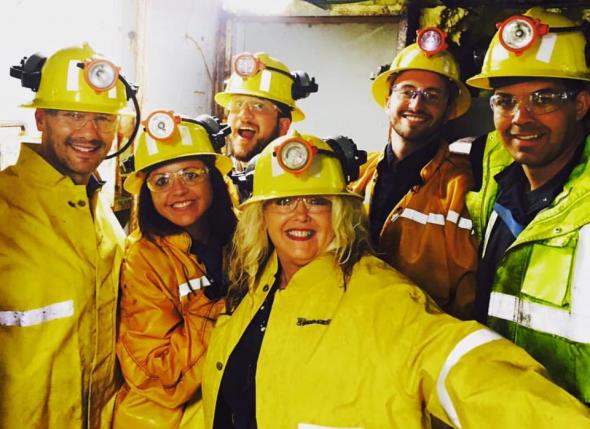 Washington D.C. Office

Thomas Van Flein - Chief of Staff
Thomas graduated from the University of Arizona College of Law after which he clerked on the Alaska Supreme Court before working for Paul Hastings in its Los Angeles office. Thereafter he relocated and grew his own law firm, Clapp, Peterson, Van Flein, Tiemessen and Thorsness, while serving on the Alaska Supreme Court Rules Committee and as Editor in Chief of the Alaska Bar Rag. After litigating many cases, including 38 to trial, his law practice focused on political and campaign law, where he represented Governor Sarah Palin as her personal attorney and then SarahPAC, as well as Joe Miller in his senate bid and the related litigation involving election issues. After helping Dr. Gosar win election in 2010, he came to Washington D.C. first as Legislative Director and has been Congressman Gosar's Chief of Staff since 2012. A published author, Thomas also plays bass guitar in a jazz ensemble.


Rory Burke - Legislative Director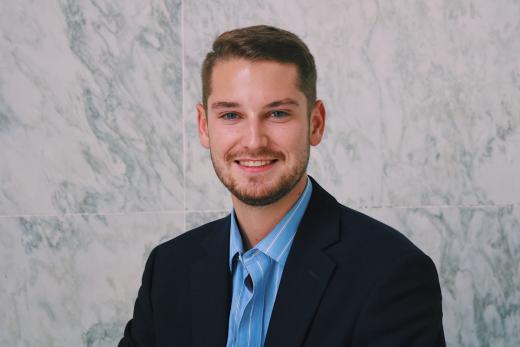 Rory currently serves as Congressman Gosar's Legislative Director. Before joining the Gosar office Rory worked with an energy insurance provider and the Republican National Committee. He attended Hobart College where he played hockey and majored in political science. He also studied in a joint program with the University of Washington School of Aquatic Sciences and the University of Alaska, where he helped manage natural resources in western states. Rory is involved with the Venison Donation Coalition, Wounded Warrior Project, and spends his free time hunting and fishing.


Ben Goldey - Communications Director, Congressional Western Caucus
Prior to joining Congressman Gosar's office Ben served as Digital Director at Hudson Institute, a Washington, D.C. based think tank. His experience before Hudson includes serving as Digital Director to the House Committee on Natural Resources, working for Kentucky Governor Matt Bevin, and staffing Congressman Andy Barr's reelection campaign in 2014. Ben is a graduate of the University of Kentucky, and remains an avid fan of their basketball program. You can reach Ben at ben.goldey@mail.house.gov.
Leslie Foti - Director of Scheduling and Administration | Legislative Assistant
Leslie currently serves as the Director of Scheduling and Administration and Legislative Assistant. She also serves as the Finance Director for the Congressional Western Caucus as well as the Executive Director of the Arizona Congressional Chiefs of Staff Organization. Leslie is a 6th generation Floridian from a long lineage of citrus growers, farmers and public servants. Leslie attended Florida Southern College where she obtained a bachelor's degree in Political Science with a minor in History. She is an accomplished equestrian and an alumnus of Alpha Delta Pi. Leslie and her husband, Anthony are the proud parents of two boys.

Will Stechschulte - Legislative Assistant | Legislative Correspondent

Will currently serves as Legislative Assistant/Legislative Correspondent. Will was born in Marietta, Georgia but grew up most of his life in Columbus, Ohio. He received his bachelors in Political Science from Gettysburg College. While at Gettysburg, he played baseball and met his lovely wife Alissa. Will started with Team Gosar as an intern in the summer of 2017 and worked his way up to where he is now. He is extremely passionate about environmental and energy policy which is what drew him to work for Congressman Gosar in the first place. He is also passionate about issues regarding developmental disabilities because of his involvement with his autistic brother. Fun facts about Will, he has never been to a concert and shares a birthday with Hillary Clinton.


Doug Levine - Legislative Assistant, Congressional Western Caucus

Doug serves as the Western Caucus Legislative Assistant. He is a proud graduate of the University of North Carolina at Chapel Hill where he graduated with a double major in Political Science and Peace War & Defense. While attending UNC, he served as the Vice Chair of UNC College Republicans and a member of Student Congress. Before working for the Congressman, he served as a legislative intern at the North Carolina Lieutenant Governor's Office and the office of Rep. George Holding. A native of North Carolina, Doug is an avid sports fan, especially when it comes to college football and college basketball. Doug also has the unique ability to name every member of Congress.
Emilio Navarrete - Legislative Analyst

Emilio currently serves as Legislative Analyst. In Spring 2018, he graduated from Embry-Riddle Aeronautical University (Prescott, Arizona) where he received a Bachelor of Science in Industrial Psychology and Safety. Emilio is currently attending graduate school at George Mason University's Schar School of Public Policy and Government where he is pursuing a Master's Degree in International Security with a concentration in Intelligence. Emilio commenced his political work with Team Gosar in 2014 as an intern in the District Office in Prescott, Arizona. While attending Embry-Riddle Aeronautical University, Emilio served as State Chairman of the Arizona Federation of College Republicans. Although Emilio's adopted home state is Arizona, he will always have an affinity for San Francisco Giants baseball.
Gold Canyon Office
Penny Pew - District Director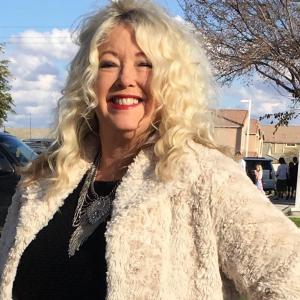 A 5th generation Arizonan with ranching/farming background, Penny lived in Gilbert until 1998 before moving to Apache County. She worked as Apache County Elections Director for nearly five years, establishing a voter outreach education program for the large Native American population. In 2006, Penny was honored to present congressional testimony on the merits of this program, as well as assisting the State of Alaska Elections Department in establishing a program for their Native Alaskans. She entered federal service in 2006 as District Director for Congressman Renzi before moving to northeast Texas to work with Congressman Louie Gohmert. In 2010 Penny returned to Arizona and has been honored to serve as District Director & Intergovernmental Affairs for Congressman Gosar ever since helping constituents navigate 'Red Tape' and government bureaucracy. Married forty years to husband Leo-her greatest accomplishment is being a mother to five children, 'bonus' military son and 25 grandkids; currently resides in Pinal County.
Sean Johnson - Veteran Outreach Coordinator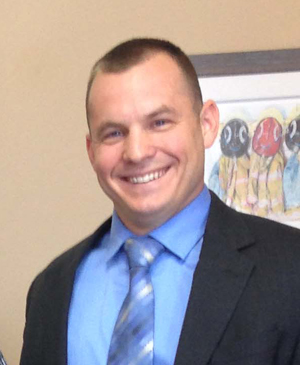 Sean is originally from Houston Texas and moved to Arizona in the 90's when his father was transferred for work. Sean attended Arizona State University where he majored in Exercise Science and Kinesiology and minored in Psychology before doing 10 years in the Marine Corps. He was medically retired in 2012 at which time Sean came to work for Congressman Gosar. Sean took a brief hiatus to go back to school where he earned a B.S. in Criminal Justice from University of Phoenix and is now currently working on a Masters in Education at ASU. On top of working veteran cases for Congressman Gosar, Sean is a full-time police officer, a high school substitute teacher, a gymnastics coach and a proud father to his 7-year-old son.
Teresa Martinez - Director of Hispanic Outreach and Coalitions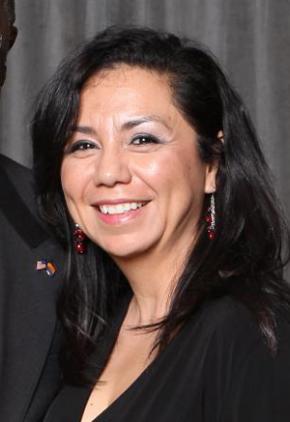 Teresa Martinez works part-time in Congressman Gosar's Gold Canyon office as the Director of Coalitions and Hispanic Outreach Coordinator. She joined the office in January of 2014 and also works part-time for Arizona Secretary of State Michele Reagan. Teresa enjoys traveling and has visited every county in Arizona as well as almost 95% of the towns and cities, including Native American Reservations. She hopes to visit every town and city in the entire State at least once. Teresa began her career in public service in 2004 while working for Congressman Rick Renzi. She was born and raised in Arizona and is a mother to a 15-year-old son. She is a big fan of the Arizona Cardinals and Phoenix Suns.
Prescott Office
Julie Schreiner - Office Manager and Constituent Services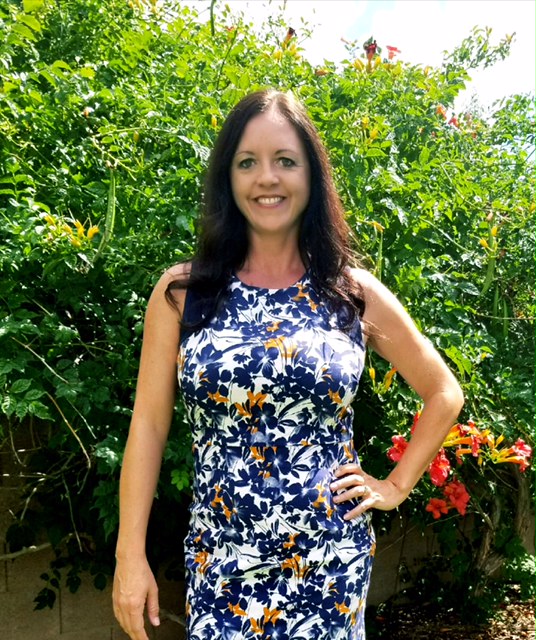 Born and raised in Santa Barbara, California, Julie moved to Prescott, Arizona in 1999 where she worked as a paralegal for the next eleven years. Julie joined Congressman Gosar's team in January of 2011 where she proudly serves as Office Manager and Caseworker in his Prescott District Office. Julie enjoys putting her past experience as a paralegal to work as she helps the Constituents of Congressional District 4 work through their issues with all of our Federal Agencies. In her time away from the office, Julie enjoys many outdoor activities and spends as much time as she can with her family. Julie is the proud mother of two boys.
Jeff Timm - Constituent Services Caseworker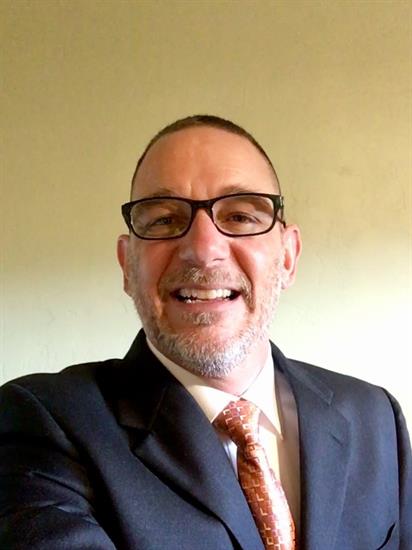 Jeff was born in Omaha, Nebraska and moved to Tucson, Arizona when he was 2 years old. He lived in Tucson until graduating high school. Jeff joined the Navy right out of high school and spent the next 20 years serving his country and seeing the world, retiring in September 2008 as a Chief Petty Officer. Following service, he moved to Prescott, Arizona and went to Yavapai College graduating with a degree in Business Management. He then went to work in April 2010 for the Veterans of the great State of Arizona, working for the Arizona Department of Veterans Services, assisting Veterans in navigating the claims process with the Veterans Administration. Jeff enjoys assisting the constituents of Arizona's 4th Congressional District in accessing their government agencies. He is married to Kristine, his high school sweetheart, to which he has been married for 28 years. Jeff has four children and three grandchildren. When not working, he enjoys outdoor activities and spending time with his family.
Andrew Frye - Wounded Warrior Fellow
Andrew Frye was born in Lexington, Kentucky and moved to Payson, Arizona in high school, where he graduated from Payson High School. He currently serves as a Wounded Warrior Fellow for Congressman Gosar's office, where he works out of the Gold Canyon District Office, primarily focusing on Military and Veterans issues. Andrew is a lifelong Sun Devil, attending Arizona State University for multiple degrees, including a Bachelor of Science in Political Science and a Masters Degree in Legal Studies. He is currently a Doctoral Candidate at the College of Health Solutions at Arizona State University and plans to graduate in 2021. Andrew first joined Team Gosar as an intern on Capitol Hill, before joining on as a full-time fellow. Prior to going to school and working for the Congressman, he served in the Marine Corps and was stationed at Camp Lejeune in North Carolina. He is engaged to Chalsie, with whom he enjoys spending his free time traveling and attending Arizona Diamondbacks games.